AgTechLogic understands that making an investment in Intelligent Precision Spray technology is an important one.
We are proud to offer solutions to our customers that directly improve the environment, soil health, water quality, and most importantly – your profits.
Our equipment pays for itself in a short time with the conservation of chemicals, fuel, water, labor, and time, and knowing that purchasing new technology and equipment can be tough, we would like to assist by offering resources for financing as you evaluate your purchase consideration.
Equipment Financing Options
Resources to Help You Transform
AgTechLogic is pleased to offer equipment financing options for businesses nationwide through Paramount Financial, offering a fast and simple solution for companies acquiring new and used equipment. Industry experts work with small and large companies alike to approve financing programs that meet the specific needs of our clients.
Paramount Financial is dedicated to providing competitive equipment financing for businesses throughout the United States. Integrity, honesty, and ingenuity are the foundation of Paramount's products and services, which is why they are our trusted resource for our customers.
To see what your business qualifies for, complete a secure online credit application for your equipment purchase today.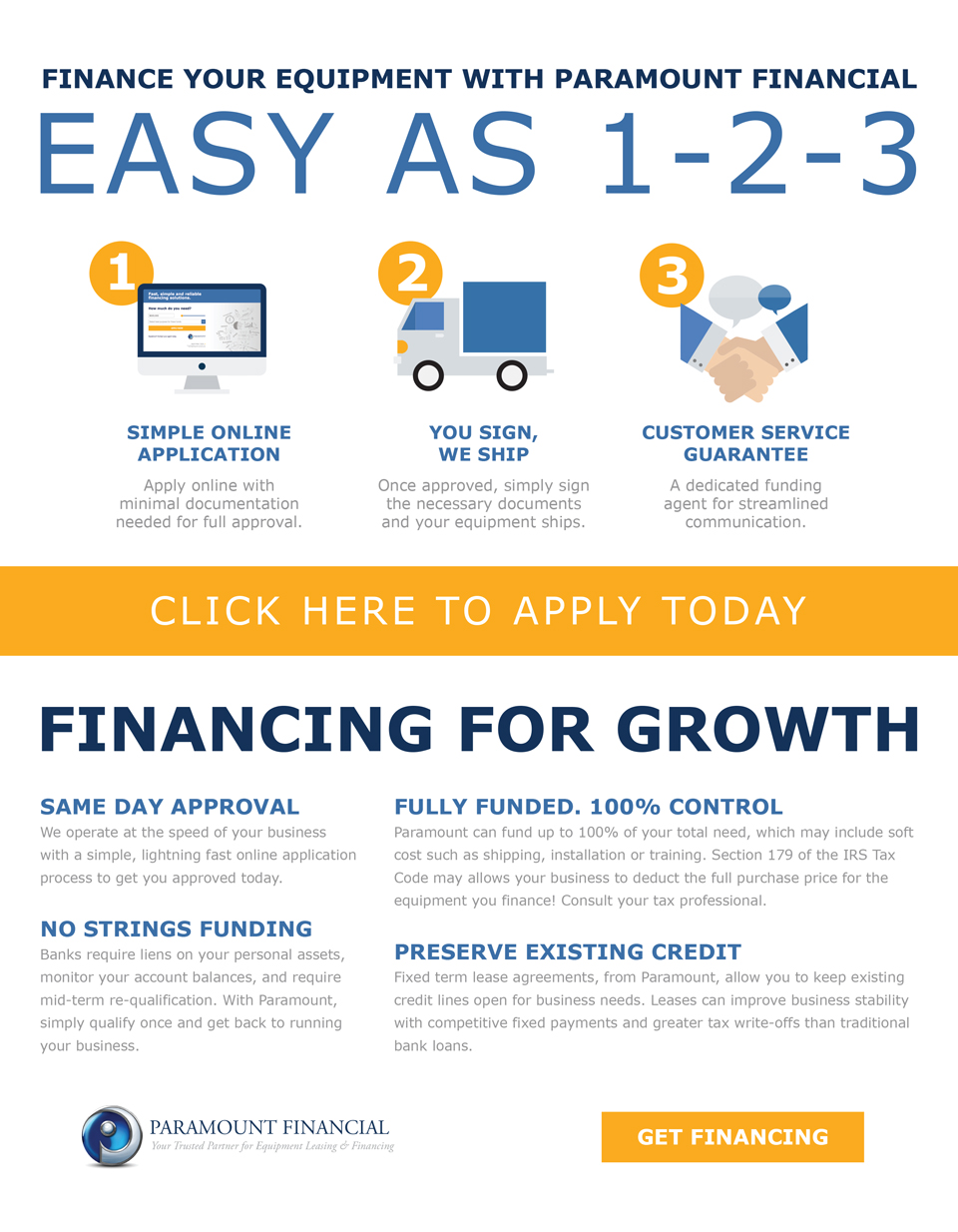 Contact Us  
We are here to support farmers and municipalities in their quest for improving quality of their land. Our Lead Agronomist and entire team are ready to provide customized recommendations and solutions.
AgTechLogic, Inc. - 1910 South Stapley Drive Suite 221 - Mesa, Arizona 85204
866.586.3001
Get In Touch
Keep informed on the latest solutions and technology to improve the agricultural process.